Denali Kennels - Kids and Puppies
We are often asked if German Shepherd Dogs are good with children. I think these pictures can answer that question better than I can.
---
Starting early - 2 days old.
Note: new pups, first time mom, 3 kids and a bowl of food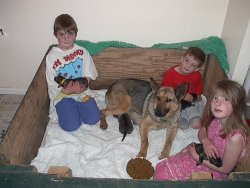 ---
Socialization is never ending and should always be fun for both kids and puppies! "D" litter at 3 weeks with Allison (7) on left and "E" pup at 5 weeks with Justin (3) on right.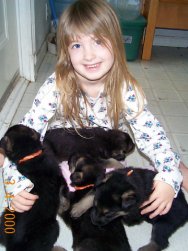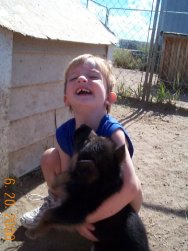 ---
Scoobey Doo with half his "pack". Ian and Nathan Mills and his "sister" Daphne the corgi posing for Christmas pictures.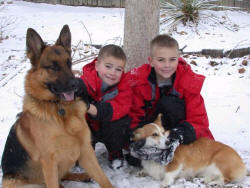 ---
Here is Artax, first doing bitework on the training field and then snuggling with his kids in bed. A well bred and trained dog should be able to go from one to the other without hesitation.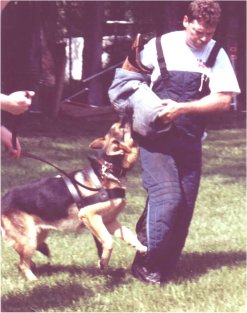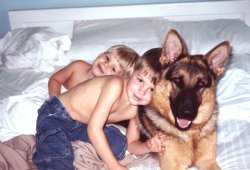 (Bob reports Artax is not allowed in the bed, but the photo opportunity was too cute to miss)
---
Aptly titled "Full House" - 6 dogs and 2 kids relaxing in the family room
---
Kira and her daughter, Yanaba, playing in the living room... sometimes you can keep 2 females together easily. These 2 are working as Mobility assistance dogs when they aren't playing.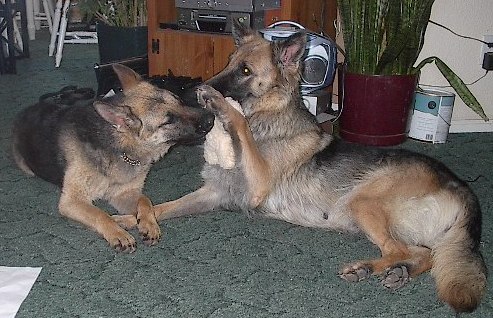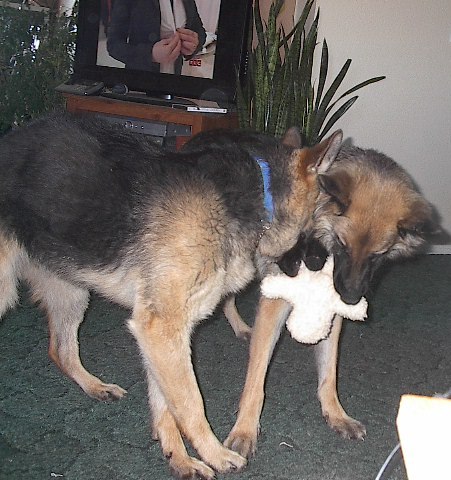 ---
Dike and her mom Andy playing January 2011. They were "supposed to be" stacking for pictures.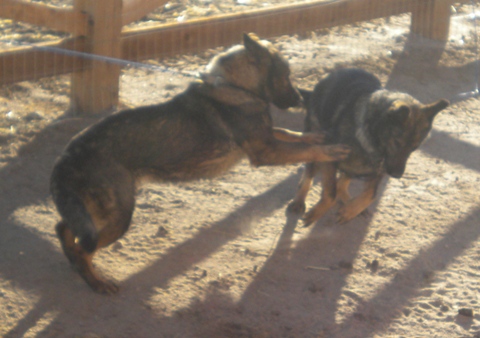 ---